Hello fellas!! One of our ramblers returned from his India trip after embarking on a solo expedition for around 9 days! With all the experiences our rambler has on India trip, he wanted to share a few of his tips and wants to discuss how to avoid tourist scams on India tour package.
Before that, let us give you a glimpse of what India is all about…
India is beautiful, safe, and yes, a little occupied with a nasty person. Its population is huge, and therefore, not every traveller on a backpacking India tour experiences the same kind of comfort, leisure and experience.
But you can't deny that India is jam-packed with vibrancy, traditions and unparalleled beauty. We would say that there is no other country on the earth that blazes it's way more than India does. Since, it has exotic palaces, divine temples, thrilling biodiversity, snow-blanketed peaks and pristine beaches.
Things India Needs To Improve For More Tourists Engagement
Well, there is no doubt that India is the best place to reconnect with your inner being at the holy cities like Varanasi, Rishikesh, and Haridwar, but there is a flip side to India that needs to be improved for more tourist engagements.
From the constant smell of garbage to the road potholes, to unhygienic routine, there are frankly some places in India that need to raise their thoughts and towards these concerns. Tourists who visit India have to deal with myriad types of scams. However, in this blog, you will learn how to beat the tourists' scams in India.
Hotel Is Burn Down
As the name indicates, this type of scam is very common tourist have to deal on their India visit, which goes slightly similar to this…
Just when you checkout from the airport and looking for a taxi service outside, the cab you sit you are driven by a local who knows that you are a traveller, not a local. The driver asks you to spell the name of the hotel you going to check-in. Yes, that's a trick, you let the driver know about your hotel and he will ask you the same hotel was burned yesterday or 2-3 days prior to your visit, and therefore you won't be able to stay there.
The local drivers (not all), are so smart that they will let you talk to the hotel management to confirm this by dialling a number of the hotel from his cell phone. And it is just done to let the tourist book the hotel by them, to earn a commission.
How To Avoid The Hotel Scam In India?
If you want to lessen the chance of this scam, the best you can do is browse the same hotel on the internet whether the news provided to you is fair or not. However, it is best to book your hotels from a reliable vacation planner like Culture Holidays to get the best-discounted deals…
2. Beggar Scam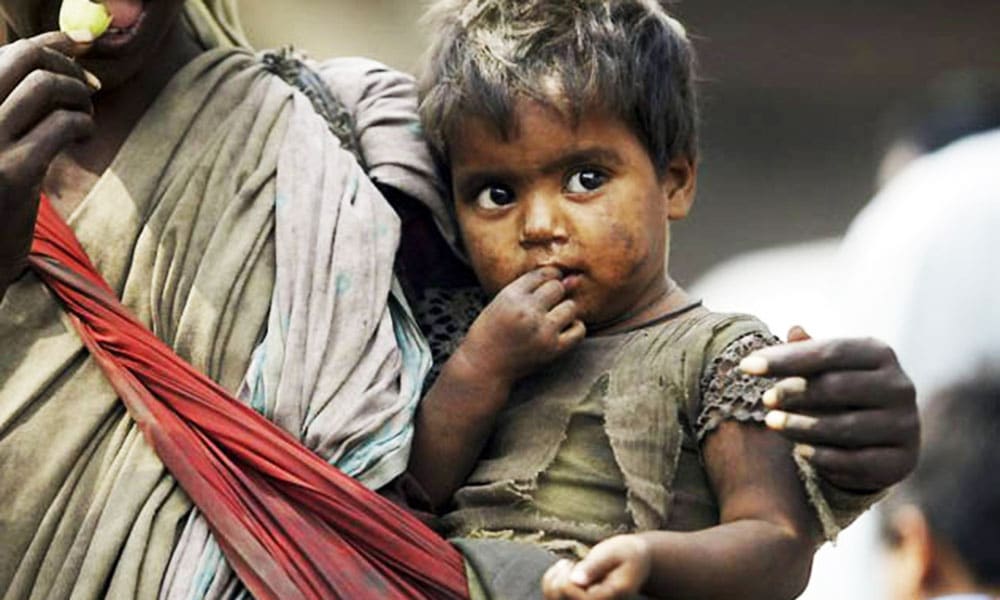 There are some locations in India where your cab driver or locals will ask you to purchase milk, food, and pen for the homeless children. But you have to keep in mind that all of those goods purchased by you are returned to the stores and the beggars will just have money instead.
The best you can do for the welfare of the homeless and needy people is to donate an amount or something for their betterment to the charities.
3. Taxi Meters
Not only in India, but taxi meters scams are also quite popular amongst the other Asian countries as well. The scams go something like this… Your cab driver would ask you to drive without turning the taximeters on and will give you the reason that the meter is not working and he will charge a very nominal expense. However, there are instances, when many tourists on their India vacations have experienced that the cab driver set the meter to a higher starting rate.
How To Avoid Taxi Meter Scam In India?
It would be best for you if you locate the actual meter reading and kilometre just before you sit inside the taxi. Doing this will help you and you can avoid this scam.
4. Train Tickets
Be a responsible traveller and purchase train tickets from the train platform only, and never deal with the men sitting outside the railway station. There are a team of men that resides outside every railway station and look out for the international tourists to scam them. They will offer you to purchase the ticket at a slightly lesser cost. The tickets are fake and of no use.
How To Avoid Train Ticket Scams In India?
You can book your train-hopping tour from a reliable and reputable vacation company like Culture Holidays, who will let you ride not only the normal train journeys but will let you hop the most scenic train journeys in India as well.
5. Holy Men
India is a spiritual country and places like Haridwar, Rishikesh, Khajuraho, and Varanasi are proof of that. While you are venturing on these locations in India, you will locate plenty of holy means wandering around the streets. Some of them would offer you the garlands and will ask you to take a temple tour of them for more blessings. We urge you not to trust them as they will ask you an amount that would surely let you raise your thoughts.
The Best Way To Avoid Holy Men Scam In India?
Not all the holy men are fake, some of them are genuine and highly devoted to spiritual practices. To seek a real blessing that will transform you, take a guided tour to the temples in India with the actual vacation planner like Culture Holidays. We will let you soak the real blessings from the genuine "Sadhus" that too without asking you the money for this spiritual activity. How? Tap here to know!
The Idea Is Not To Scare You For Your India Vacations
If we make you scared about your visit to India, then we would like to say; the idea is not to scare you. Instead, we did our best to make your India tour package a worth-cherishing experience with our exotic tips for avoiding tourists scams in India.
India is a beautiful country that needs to be visited by all types of traveller. Whether a backpacker or spiritual or mountain lover or beach lover, India has a plethora of attractions and things to do that will make you scream with; "Wow, I'm glad that I visited India.". So, don't take this blog post as a warning not to visit India, instead, be a smart traveller and take inspiration from our blog to make your India tour the best one in your bucket list of travel.
Inspired by our blog post? Think we have missed anything that needs to be listed in this list? If yes, you can share your ideas and tips with us in the comments section below!
Culture Holidays is known worldwide as a premium International Luxury Tour Operator giving travelers the best experiences of their lives. Culture Holidays has an unparalleled experience of 18 years and is still getting stronger with every passing day.